About The Fund
At Auckland Foundation, we want to both foster and celebrate women's generosity and make it easy to give to and support women and girls to reach their potential.
Just as men and women experience life differently, so too is their giving behaviour different. Women see charitable giving as the most satisfying aspect of having wealth, and regard money as a source of freedom, security and a way to achieve goals.
Coming together and giving collectively appeals to women's desire to create relationships and work together. It enables women to give socially, intelligently and with impact. The Women's Fund is a community that meets, learns together, inspires one another and makes an impact through its generosity.
Improve the lives of women and girls
Through their generosity, members of the Women's Fund seek to address the persistent challenges facing women and girls. They vote with their hearts and dollars to support change.
New Zealand may be 9th in the world for gender equality but there is still huge disparity of outcomes for our girls and women. Through the Women's Fund we will draw attention to women's experience of life and unique challenges.
Empowered women share their gains with their wider whanau and their community. When you invest in women and girls, you invest in stronger, more stable families and communities.
Join & Contribute
Join our community and be inspired and supported in your giving. Together we can make a real difference in the lives of women and girls. There are a variety of ways you can contribute, at any level.
Annual contributions
By contributing annually, you are partnering with the Women's Fund to unleash the power of the ripple effect: a woman funded shares her gains with her family and community.
Organisations can join too
Your organisation can support the work of the Women's Fund with a modest annual donation giving you access to events and communication. Talk to us about making this happen.
One-off gifts
The Women's Fund welcomes single acts of generosity. You may have had some unexpected good fortune and want to share it, or simply be updating your will. Any amount can be donated at any time to our endowment fund.
Memorial Opportunities
As part of the Women's Fund you can establish a "In Memorial Fund" when a loved one passes away. This can be a powerful way of supporting great projects and ensuring your loved one's name lives on.
Help us spread the word
You can use your networks and connections to help the Women's Fund grow its membership and impact. Refer us, host an event or invite us to speak about women's giving and the fund.
How your gift is used
There are two ways your generous gift to the Women's Fund can be used.
The Endowment
We can't anticipate what future barriers girls and women will face, but we can build a fund that will be there to support them and to seize opportunities as they arise. The endowment will be managed for growth, as a legacy, and the income can be available for future granting and programmes.
Annual Granting
There are many ways we can make a difference in the lives of women and girls today. The contributions will be pooled and members will determine where the grants are made and how much is given.
Your donation will in most cases be split 50/50 between the The Endowment and Annual Granting. You are welcome to contact us to discuss this in more detail.
Grant making decisions
The membership of the fund will be guided by research to determine what grants are made and who receives them. This allows members to get to know the issues at hand and learn about making substantial grants. Relationships with those that receive the grants can be ongoing, giving members a real intimacy with the impact they are making.
A Woman's Life
Across Auckland there is a huge diversity of life experience. We are living in prosperous times, but that prosperity is not universally shared by all. Take a look at this interesting paper to get an overview of how we are doing as women. But with support, grit and determination, many women and girls are striving to overcome disadvantage and barriers and build successful lives.
Noeleen
"As a proud Maori woman from Ngati Porou, it is ironic to be told to "Go home to your own country". People assume that because I wear the Hijab (head scarf) and am easily identifiable as a Muslim, that New Zealand is not my home. I grew up on the East Coast, where I experienced violence and abuse. This led to me feeling the need to escape, which I did by getting married in my teens and embracing Islam.
When my marriage broke down years later, I struggled to find services that understood who I was as a Muslim woman. Following my own experience I co founded the Fatimah Foundation, to support women like me. Life has educated me through my early trials and sad experiences. Although it wasn't an academic education, these experiences have brought me to where I am today. I am less judgmental and more empathetic because of them. When I work with our women I understand them, because I have had a little bit of all of their experiences."
Noeleen is pictured above.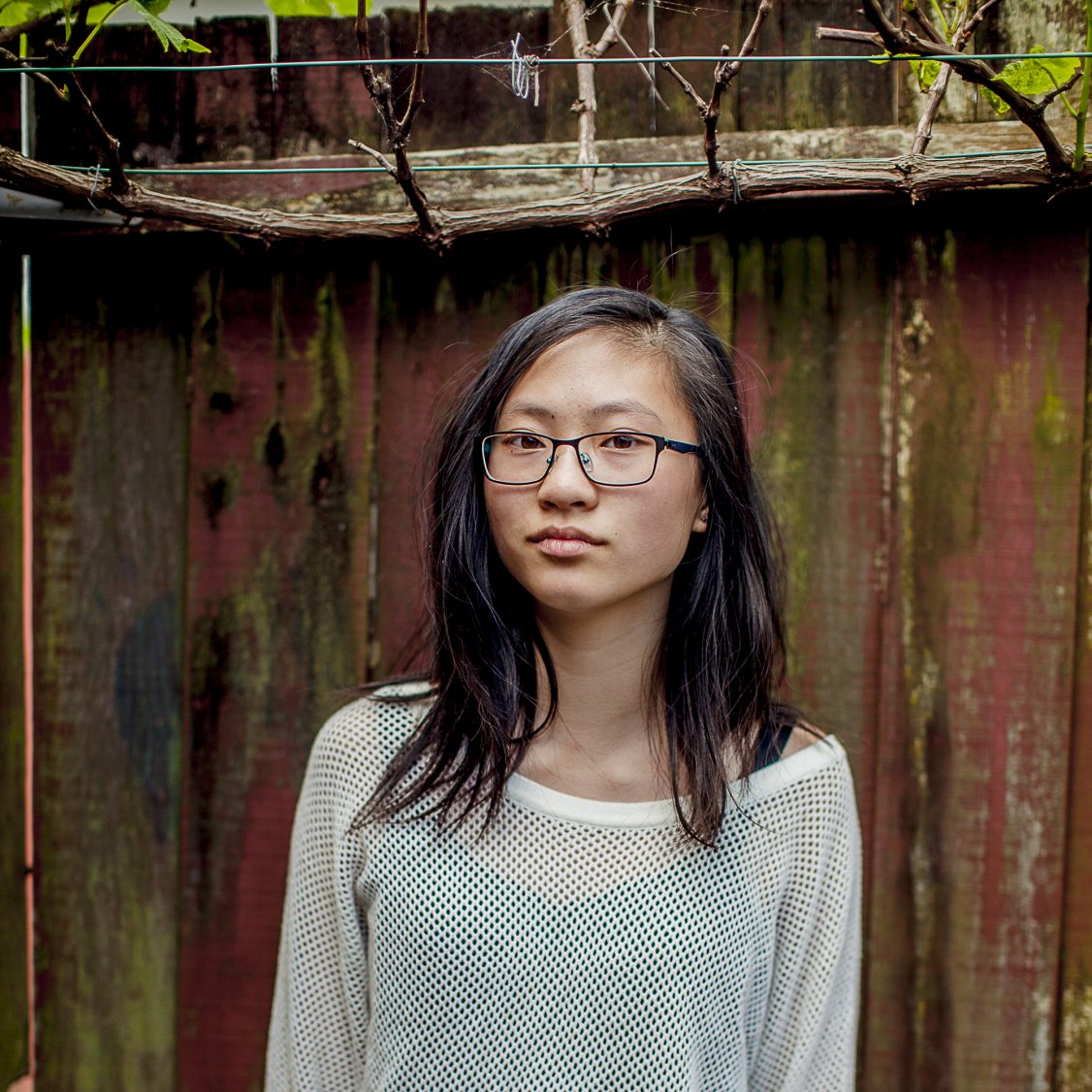 Aimee Lew
This motivated and mature teen has high hopes for her future and South Auckland. Her love for the place she calls home is infectious and we can't wait to see what her future in the South holds.
"I've had stereotypes surrounding me my whole life. I was born in China but grew up in South Auckland. In primary school I would be told to "go back to your country". In intermediate the comments moved to "Oh you are Asian, so you must be super smart, can you help me with my homework?" Now at Manurewa High school, if someone was told to go back to where they came from, it would not have the same effect. Most of us have roots somewhere else but we all have equal opportunity here. Just as there are stereotypes surrounding my culture, there are stereotypes about South Aucklanders. No-one sees our good side. They only ever see 'Southside'.
My message to anyone held down by opinions; whether it's your own, or someone else's, is to rise above what ties you down. Don't let anybody or anything place limits on you and what you can achieve."
Michelle
"I spend a lot of my time with teenage girls, supporting them to become the best mums that they can be. My own mum passed away when I was 11, but I was blessed with amazing siblings and my Dad who were always there for me. I am so proud of my young mums. Some of them have been isolated from their own families due to having babies, some are really struggling with all the responsibilities that they have and some have really low self confidence. I love watching and celebrating with them as they make progress, becoming so much more confident in their parenting skills and making changes that are good for them and their babies. I never judge a book by it's cover, because I don't know what their situation is or what they have gone through. I love what I do and everything I do comes from the heart."
Michelle is pictured above Join & Contribute.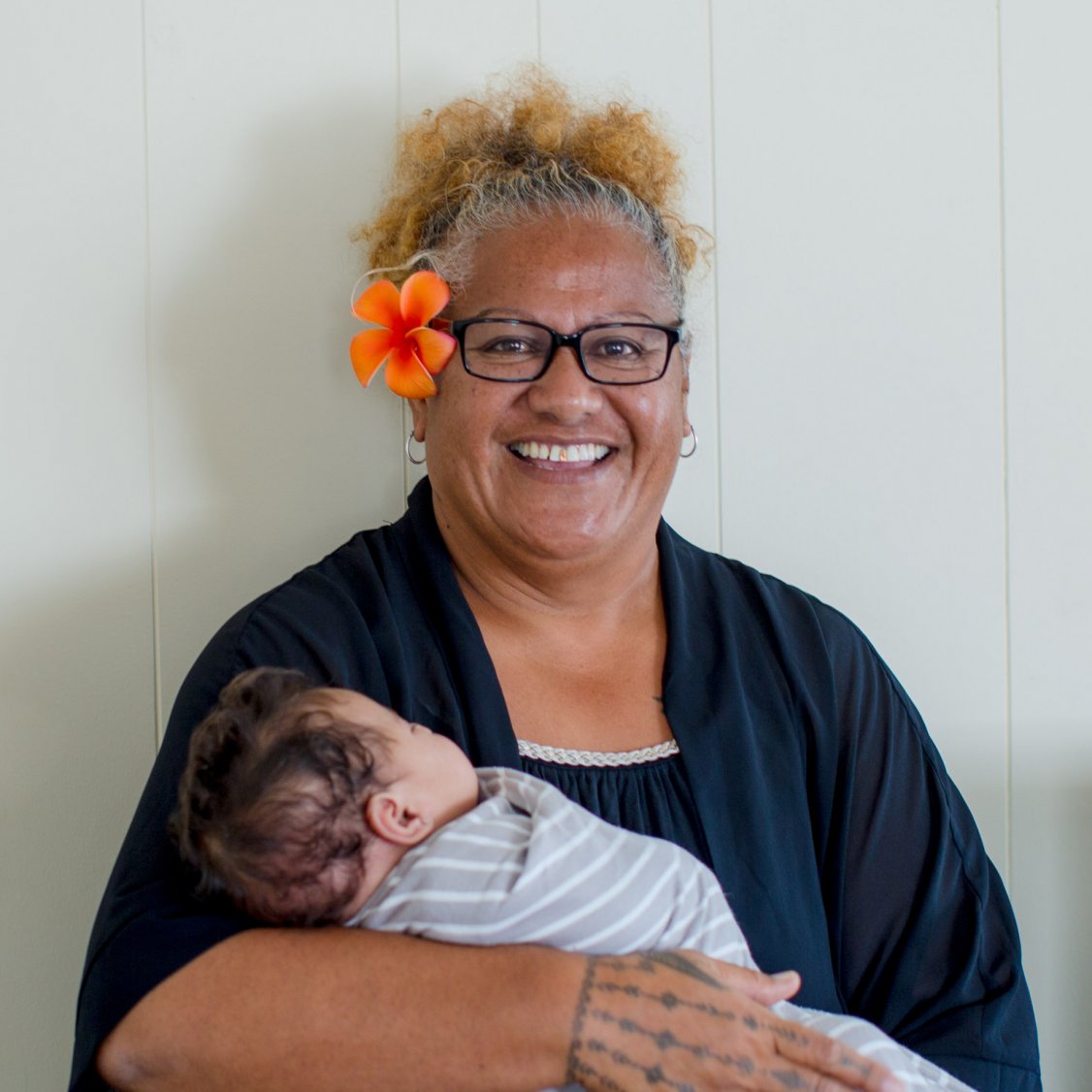 Marietta
"Marietta you're just another statistic for the unemployment benefit. We are just teaching you to read and write so you can fill out the forms".
There is so much power in words and I started to believe I was dumb and couldn't learn. At 15 I dropped out of school and did exactly what they said, I went on the benefit. I had a daughter when I was very young and I spent a lot of time partying.
Later on I had two more kids, got involved in preschool, and I loved it. My older boy was on the Hippy programme. and I enjoyed teaching him. I thought back to my schooling years and dreamed of becoming a teacher. But the words from those teachers haunted me and I thought I was too dumb to succeed. I thought that if I failed I could always be a bus driver, because I loved meeting people. I started with the Foundation course, working my way through till I completed the degree programme.
As I walked across the stage to be capped I was thinking of all those people who had doubted me, school and family, but I did it!